Past IEM Features tagged: feb
---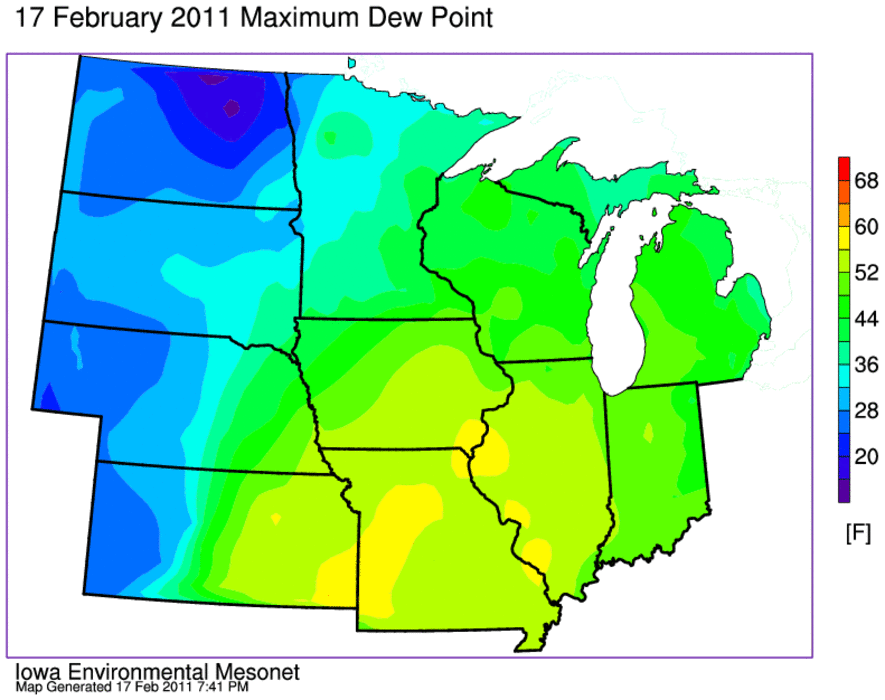 18 Feb 2011 05:55 AM
Temperatures soared on Thursday thanks to a very strong push of warm and moist air into the state. The featured analysis presents the maximum reported dew point for the day. A good portion of the state was able to exceed 50 degrees, which is extremely uncommon for February! Des Moines reported a maximum dew point of 53 degrees and there have been only 4 other days in February since 1948 with such a high dew point (10-11 Feb 1999, 27 Feb 1981, and 8 Feb 1966). Temperatures will be much cooler today, but still above average.
Voting:
Good: 22
Bad: 8
Tags: 2011 feb
---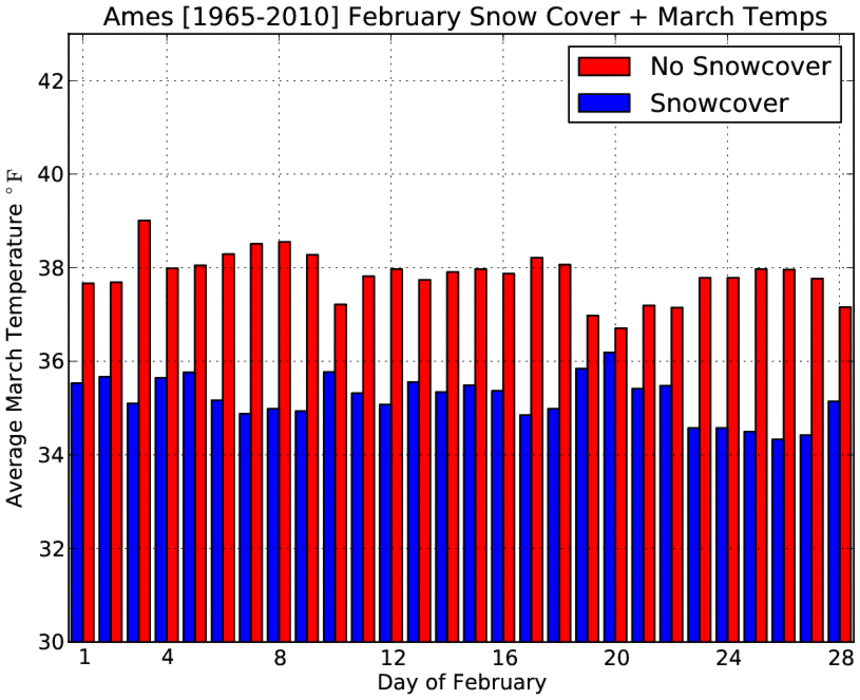 15 Feb 2011 05:55 AM
The past few days of much warmer weather has helped to eliminate much of the snow that has stuck around for most of winter. The featured chart looks at the relationship between having snow on the ground of a given day in February and then the average temperature that following March. The implication is clear, getting rid of the snow now leads to a few more degrees warmer weather in March. The chart also shows that the coldest, on average, March temperatures are when there is snow at the end of February and the warmest are when there is no snow at the beginning of the month.
Voting:
Good: 13
Bad: 6
Tags: snowcover feb mar